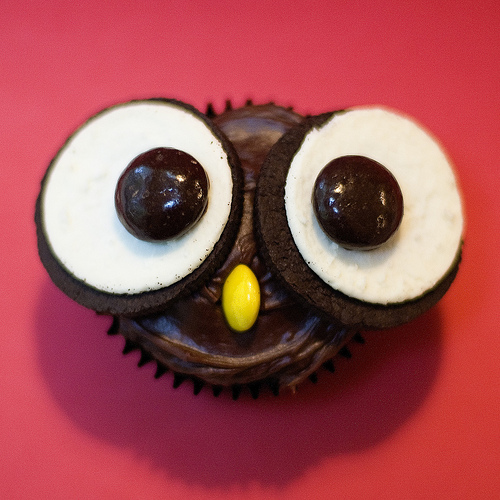 Supplies needed:
– Oreo cookies
– Junior mints
– Yellow M&Ms or banana runts
– Chocolate frosting (I used store-bought frosting in this case)
1. Frost a cupcake of your choosing with chocolate frosting.
2. Remove one of the cookies from an Oreo and make sure that no chocolate cookie pieces are left on the frosted side (I usually scrape over the filling with a knife to make it look as white as possible).
3. Place the Oreos on the cupcake & "glue" a Junior mint onto each Oreo with chocolate frosting.
4. Place a yellow M&M or banana Runt between the eyes as a nose.