Last one!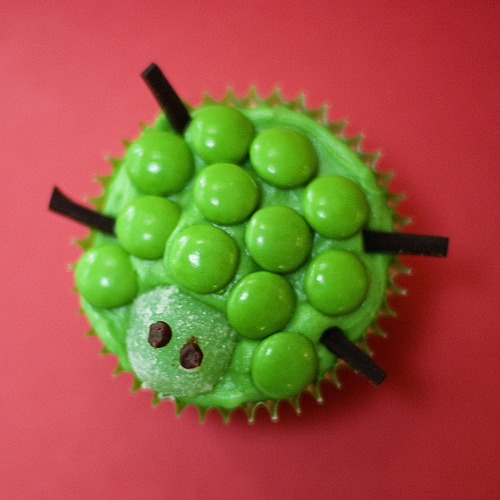 Supplies needed:
– green-tinted frosting
– green M&Ms
– black licorice strings
– chocolate frosting
– green gumdrops
1. Frost a cupcake with green frosting.
2. Cover the cupcake with green M&Ms and cut the licorice strings to serve as the legs.
3. Place a green gumdrop on the cupcake for the head and pipe eyes with chocolate frosting.