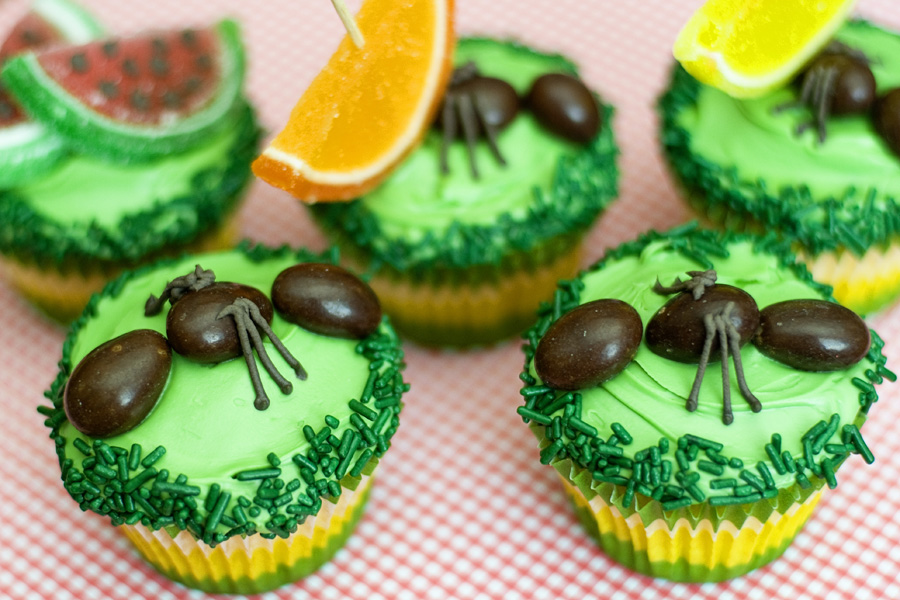 I know, I know — it's weird to incorporate bugs into baked goods. But aren't they cuuuuuuute? I like cute things.
Ants at a Picnic
Inspiration from What's New, Cupcake by Karen Tack & Alan Richardson
– Bake any type of cupcake you'd like and frost with green icing.
– Roll the edges in green sprinkles (or green-tinted coconut, if you'd like)
– Line up 3 brown almond M&Ms for the body of each ant
– Pipe legs with chocolate frosting. You can use a ziploc bag w/ the corner snipped off as a pastry bag!
– I bought fruit-shaped gummies at the grocery store to use as the lemon, orange, and watermelon. Get creative and have the ants carrying whatever you'd like!
Print Recipe