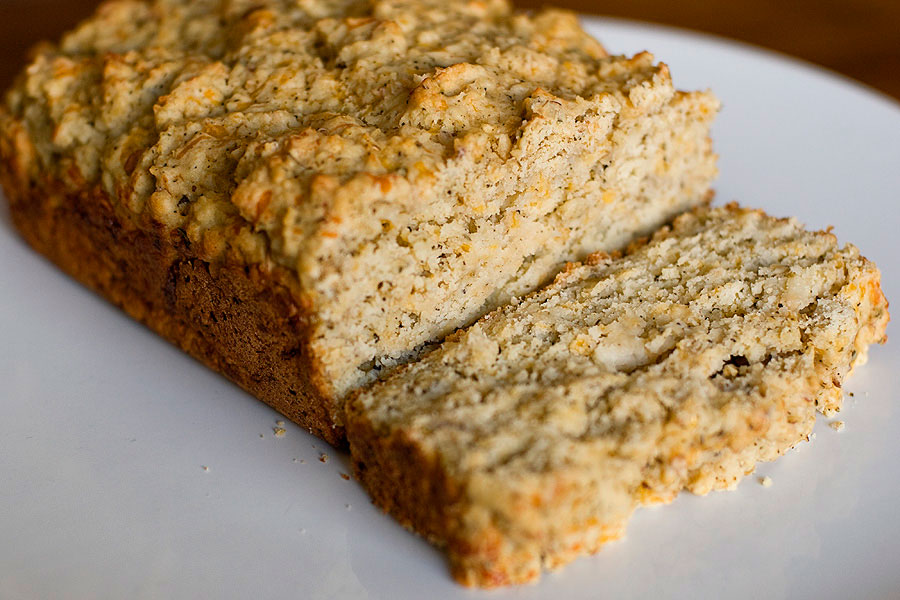 October, my favorite month, has arrived! Time to kick off the fall season with some apple cheddar bread. This blog will be slowing down a bit this month. I will be away from my kitchen for about three weeks, but I'm hoping to include some Halloween goodies near the end of the month. Thanks for your patience — and for continuing to visit!
Apple Cheddar Bread
Recipe source: Gimme Some Oven
Print Recipe
2 cups all-purpose flour
2 teaspoons baking powder
1/2 teaspoon salt
8 Tablespoons butter, softened
1/4 cup light brown sugar
2 large eggs, at room temperature and fork beaten
2 cups apples, peeled and finely shredded
1 cup shredded cheddar cheese
2-3 Tablespoons minced sage
1. Preheat oven to 350F. Coat a 9" loaf pan with cooking spray.
2. In a separate bowl, stir together the flour, baking powder and salt. Set aside.
3. Using an electric mixer, beat the butter, sugar until light and fluffy.  Then beat in the eggs until combined.  By hand, mix in the flour mixture.  Fold in the apples, cheese and sage. Spread batter into prepared pan.
4. Bake until risen and a wooden skewer comes out of the center clean, about 45 minutes. Cool to room temperature before slicing.