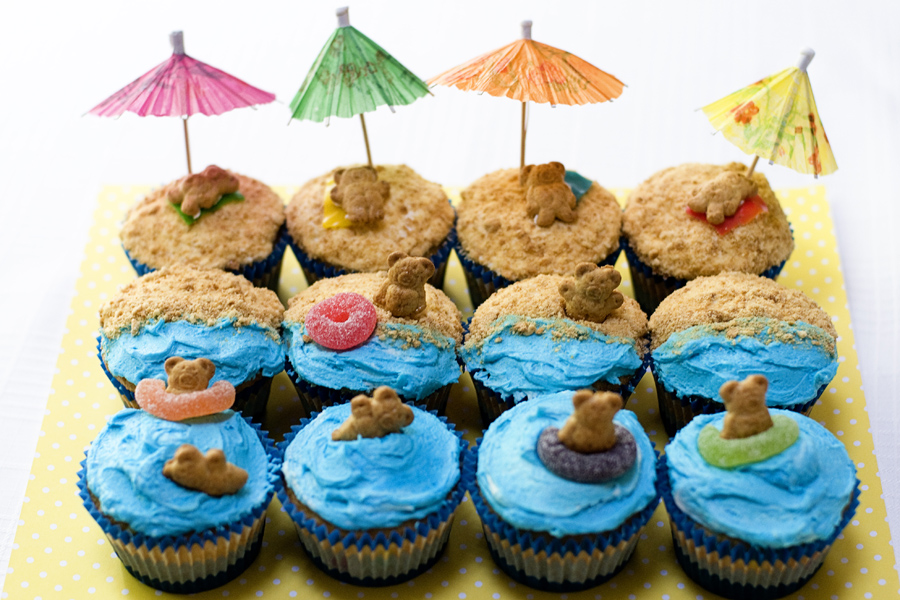 Summer is winding down – but there's still time for one last trip to the beach! I orginally saw this idea on Bakerella's website. I thought they were just too cute not to make! Here's how I made them and what I used:
Box cake mix and frosting. I took the easy way out this time!
Teddy Graham cookies. Grind them in a food processor to use as "sand". And save a few Teddys to be your beach goers!
I used Fruit Roll-Ups for the beach towels and sour Lifesaver gummies for the life preservers.
That's about it — they are pretty self-explanatory! The cupcakes were very easy to make and would be great for a kid's summer birthday party!