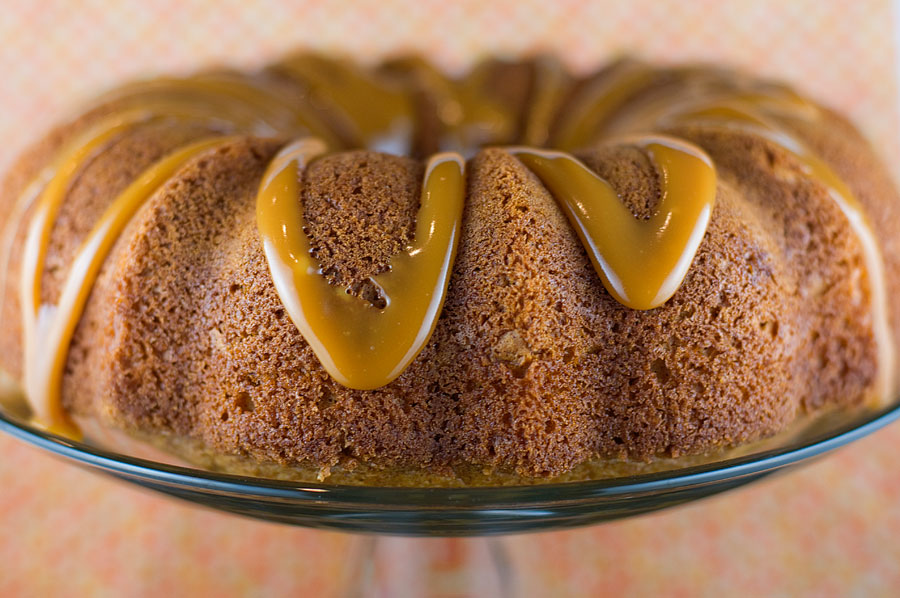 Fall is my favorite time of the year. The trees are beautiful, the smells of cinnamon and apple and burning leaves, the chill in the air, football on Sundays, all things pumpkin, and the promise of Thanksgiving and Christmas in the near future. What's not to love?
This recipe is really easy, as it's semi-homemade. Nothin' wrong with going that route once in a while. This cake also made my apartment smell delicious. It was a win-win.
Caramel Apple Cake
Recipe source: mixingbowl.com
Print Recipe
3 medium apples, peeled and chopped (about 2 cups)
1/2 cup chopped walnuts (I skipped this ingredient)
1 Tablespoon granulated sugar
1 Tablespoon packed brown sugar
1 Tablespoon ground cinnamon
1 package yellow cake mix
3 eggs
1 cup water
1/3 cup vegetable oil
1 package 4-serving-size vanilla instant pudding mix
12 caramels (I used a jar of caramel instead, but the square Brach's caramels should work fine!)
1 Tablespoon water
1. Preheat oven to 350F. Grease and flour a 10-inch Bundt pan; set aside.
2. In a large bowl, combine apples, walnuts, granulated sugar, brown sugar, and cinnamon. Mix well and set aside.
3. In a mixing bowl, combine cake mix, eggs, 1 cup water, oil, and pudding mix. Add apple mixture to cake mix mixture; mix well. Spread batter into pan.
4. Bake for 40-45 minutes or until a tester comes out clean. Cool in pan on wire rack for 10 minutes, then remove cake from pan. Cool thoroughly on wire rack.
5. Melt caramels (plus 1 Tablespoon water) in the microwave – be careful not to let the caramel burn! Pour over cake. Makes 10-12 servings.