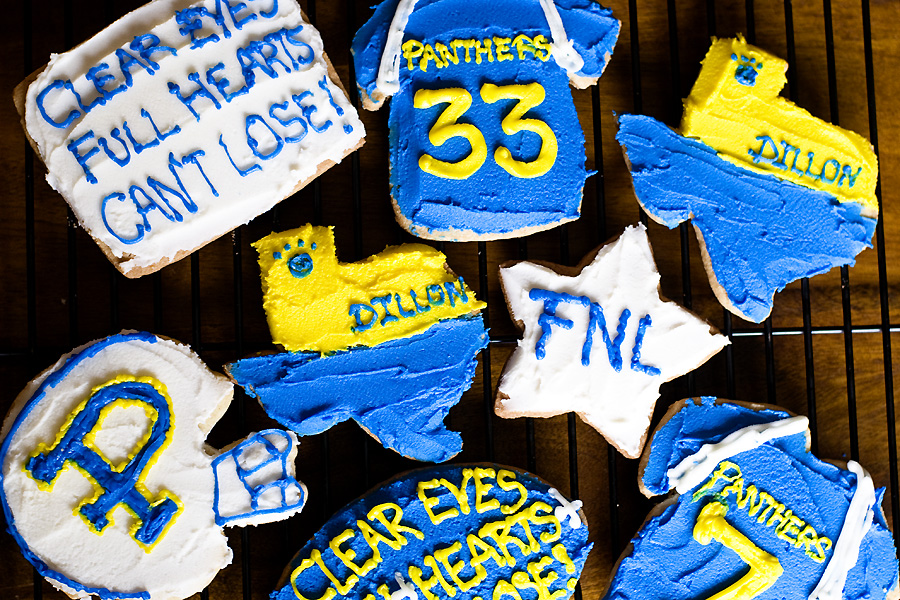 Friday Night Lights Cookies
This is more of a cookie decorating inspiration post rather than a recipe post. My roommate and I are ADDICTED to Friday Night Lights. So sad that the series has ended, but in celebration of Kyle Chandler's recent Emmy win for his portrayal of Coach Taylor, Meghan decided to make some FNL cookies. Meghan used a gluten-free sugar cookie mix and used cookie cutters in the shape of a football helmet, football, star, jersey, and she hand-cut the state of Texas (talented girl, isn't she?). She decorated them with Panther blue and yellow-colored buttercream.
Clear eyes, full hearts, can't lose.
Have a great weekend, everyone!