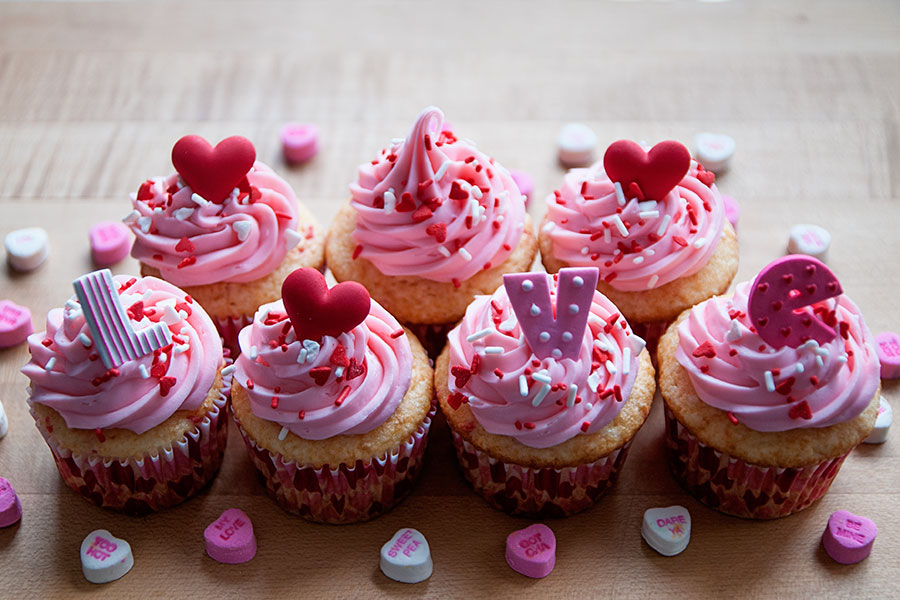 If you need something EASY to make for work or for your kid's class, this post is for you! Side note: are kids allowed to celebrate Valentine's Day at school? Or is this another fun, innocent event that has been eliminated for the sake of not wanting to offend anyone? Ahem. Anyway. Everything used to make these cupcakes was purchased at Target (I'm not being paid by Target to essentially promote their store – but goddamn I love Target, so I frequently mention it on my blog).
LOVE Cupcakes
Print Recipe
1 box Pillsbury Valentine's cupcake mix (it has red sprinkles in the mix), plus required oil + eggs
2 tubs of Pillsbury pink Valentine's frosting (they come with sprinkles on top of the lid)
Disposable pastry bag + pastry tip (optional, as you could just frost them with a knife)
2 packages of the LOVE candies, made by Wilton (you'll find these in the seasonal aisle at Target)
1. Make cupcakes according to box directions and allow them to cool completely. You'll have about 20-24 cupcakes to work with.
2. Frost the cupcakes with the pink frosting. I used a large star tip.
3. Decorate with the sprinkles + LOVE embellishments.
Easy, right?