My first venture into creative cupcake-ing! I decided to make the owl cupcakes from Hello, Cupcake. They were super easy to do, which I wasn't expecting. Here's a photo along with a list of the ingredients I used: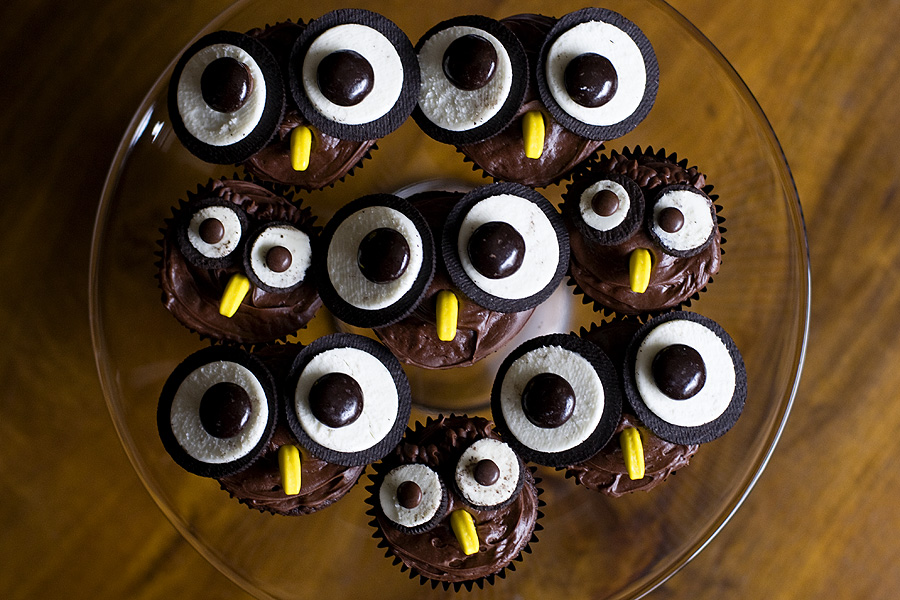 – The cupcakes were from a store-bought cake mix – Dark Chocolate by Betty Crocker.
– The frosting was also store-bought.
– The eyes on the large and small owls are Oreo cookies (look for Oreo minis for the smaller eyes)
– The eye balls on the large owls are Junior Mins and M&M Minis on the small owls.
– The noses are banana Runts. You could also use yellow M&Ms.