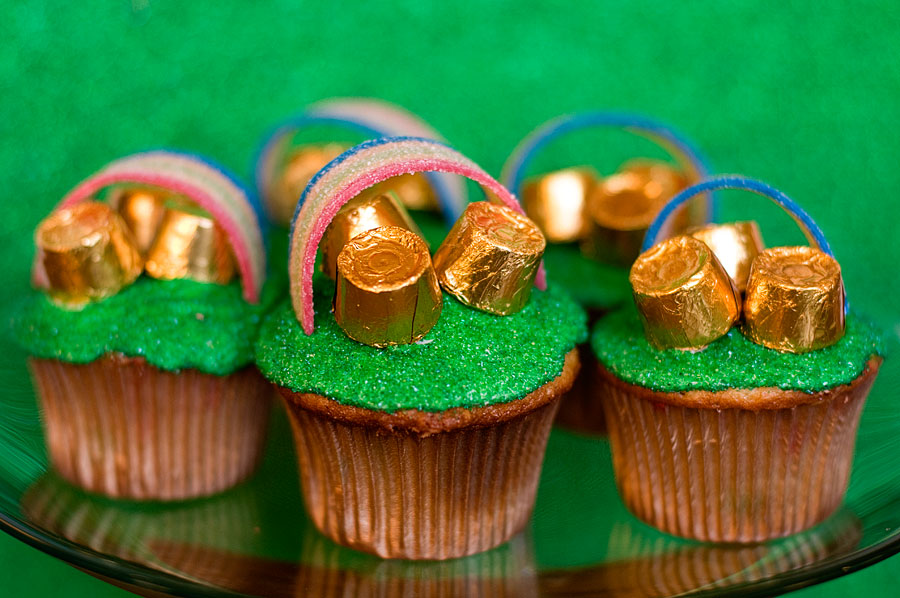 March is here! Spring will officially arrive later this month and all of you with Irish blood cursing through your veins will get to celebrate on the 17th. These cupcakes are EASY to make. If you are looking for something simple and quick to make for your kid's class at school, give them a try.
Pot O' Gold Cupcakes
Print Recipe
1 box cake mix (plus required eggs, oil)
1 tub vanilla or cream cheese frosting
Green sprinkles or sanding sugar
1 bag Rolos
2 packages Airhead Xtreme sour strips [I found mine at Target]
1. Bake cupcakes according to box directions and cool completely.
2. Frost cupcakes with frosting and dip into green sugar to fully coat.
3. Cut the Airhead Xtreme strips in half. Take a half and place it over the cupcake to form the rainbow. Stick the ends into the cupcake.
4. Place two or three Rolos underneath each rainbow.
Makes 24 cupcakes.