St. Patrick's Day is a few weeks away! Next week I am planning on making Irish Car Bomb Cupcakes, but in the meantime, here are some pretty rainbow cupcakes for you all! Because nothing says St. Patty's day like a rainbow and some shamrocks. :)
Rainbow Cupcakes
Print Recipe
1 box white cake mix (plus ingredients needed for the box mix, like eggs and vegetable oil)
AmeriColor food coloring (I use this brand so I get vibrant, rich colors)
24 cupcake liners
1. Make cake mix according to directions on box.
2. Divide the batter into six bowls.
3. Color each bowl of batter with a different dye.
4. Line cupcake pans with liners and spoon a little of each color batter into the liners. I started with purple and worked my way up to red. Don't worry about them not being perfectly balanced or neat, they will turn out regardless!
5. Bake according to the recommendations on the box.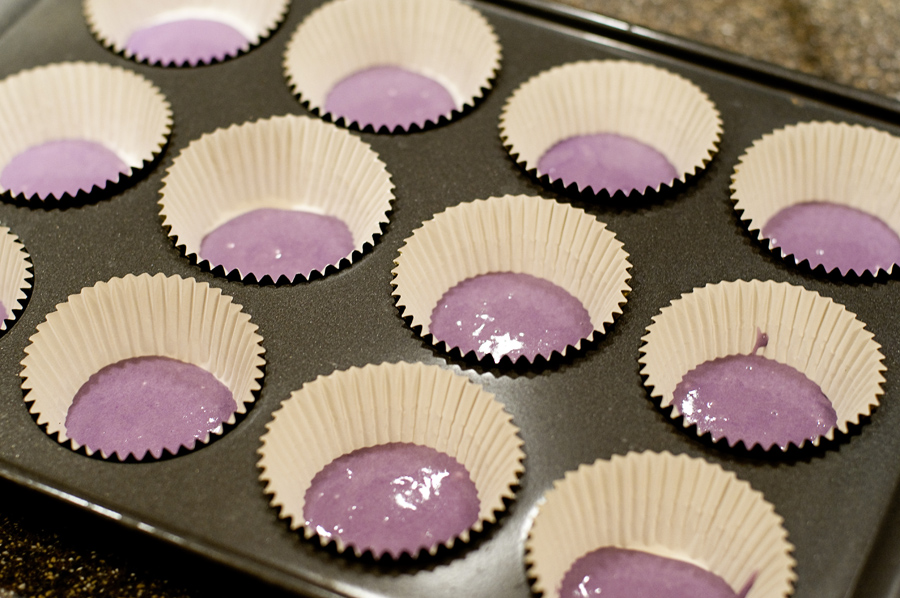 First step – a little purple batter!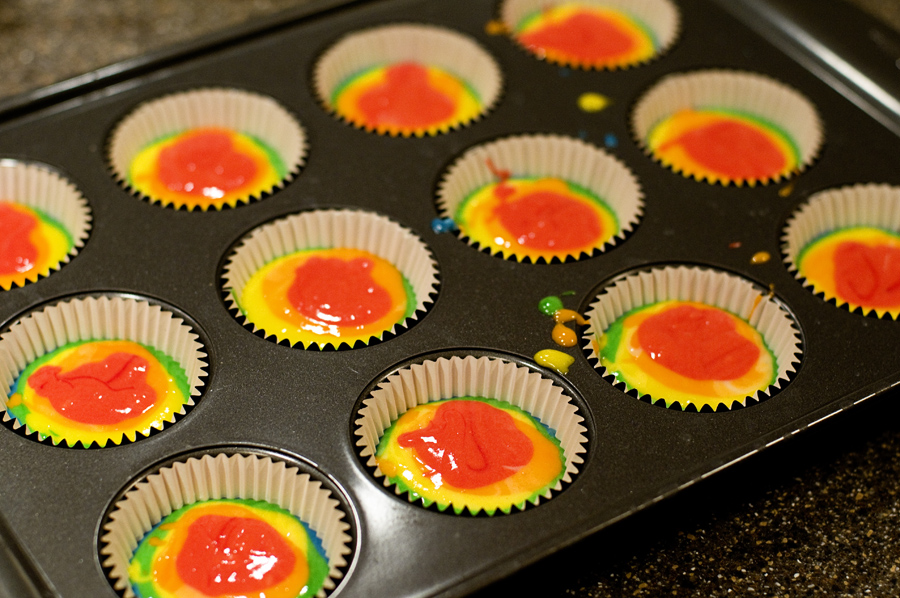 Work your way through all of the colors. As you can see, i was a little messy!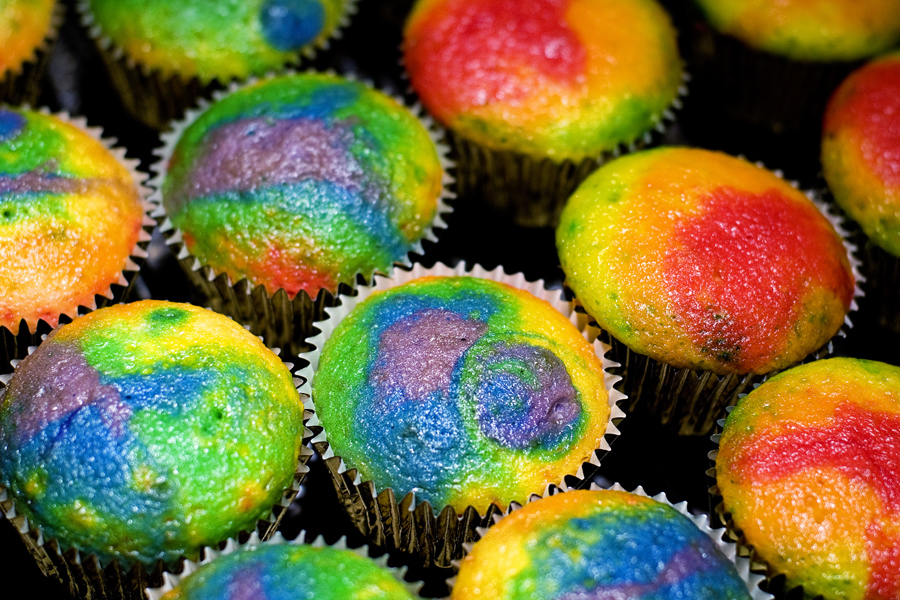 Finished products!
And now for the buttercream. I'm not a huge fan of buttercream and I'm always trying to find a recipe that I really enjoy. Well, I've found it. This stuff is AMAZING – even for a buttercream disliker like me! (is "disliker" even a word? I doubt it… oh well)
The Repressed Pastry Chef: Buttercream Icing
Recipe source: therepressedpastrychef.blogspot.com
1 stick salted butter – room temperature
1 stick unsalted butter – room temperature
1 cup shortening
1 tablespoon clear vanilla extract**
2 pounds confectioner's sugar (powdered sugar, 10x)
4-6 tablespoons very cold milk
**the CLEAR extract is very important if you want WHITE buttercream. Most buttercream tends to have a yellow-ish tint if you use real vanilla extract.
1. Cream the butter and shortening in the bowl of an electric or stand mixer.
2. Add the clear vanilla extract and combine well.
3. Begin adding in the sugar and mixing thoroughly after each addition.
4. After all of the sugar has been added and mixed thoroughly, begin adding the very cold milk… one tablespoon at a time, combining very well after each addition (mixer on medium-high to high speed) until you reach the desired consistency.
Frost the rainbow cupcakes and top with any decorations you'd like. Happy St. Patrick's Day!