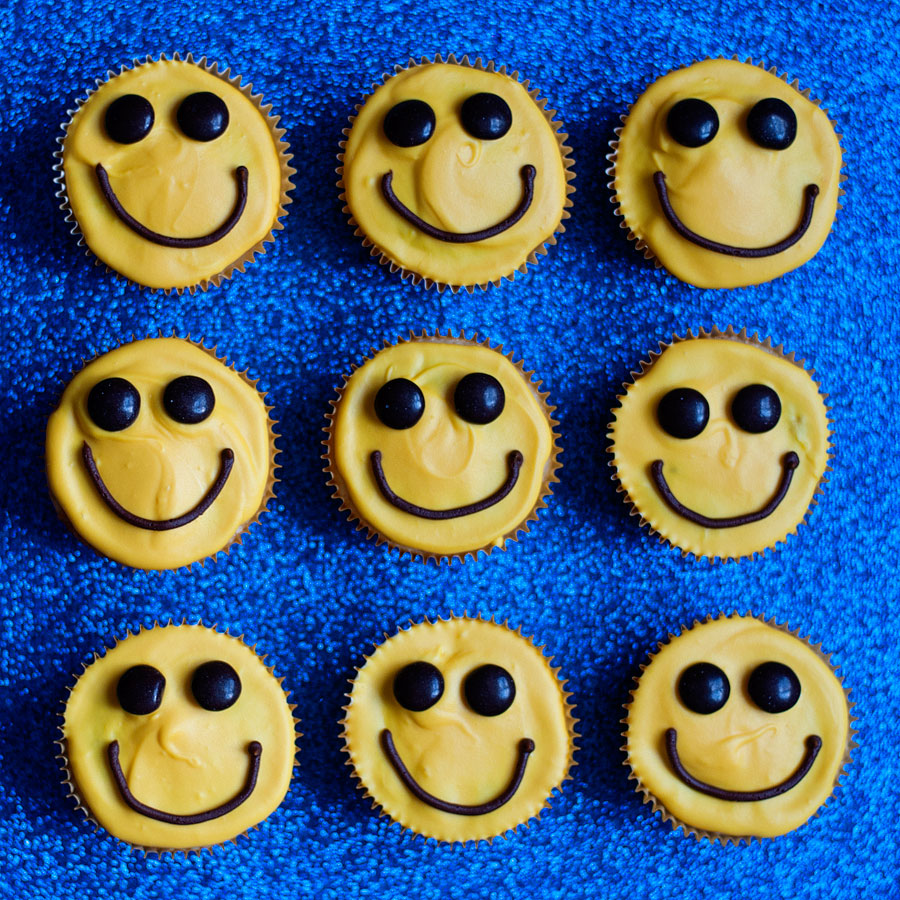 Happy New Year, everyone! I hope you are all enjoying the first day of 2014! I wanted to make something excessively cheerful for my first post of the new year — and I think these classic yellow smiley face cupcakes are just that. Have you all made resolutions for the new year? I never make resolutions — just a list of little things I'd like to accomplish (an item on my list for 2013 was to make cake pops — so really, I don't aim very high!). Have a great start to your new year — especially if you are nursing a New Year's Eve hangover. :)
Smiley Face Cupcakes
Print Recipe
1 box cake mix (plus required eggs and oil)
1 tub of vanilla frosting
1 tub of chocolate frosting
48 brown M&Ms
Yellow food coloring
1. Make the cupcakes according to the directions on the box mix. Under fill the muffin tins with batter for these. Allow them to cool entirely.
2. Dye your vanilla frosting yellow by using food coloring. Scoop the frosting into a microwave safe bowl and microwave it on 20-second increments until the frosting is thinner and a little runny.
3. Spoon the frosting onto the top of each cupcake. Using thinned frosting will help to give the cupcakes a smoother look.
[note: You don't have to thin your frosting — these will work with your regular method of frosting a cupcake!]
4. Add two brown M&Ms to each cupcake for eyes. Pipe a smiley face onto each cupcake using a pastry bag + a small round tip.