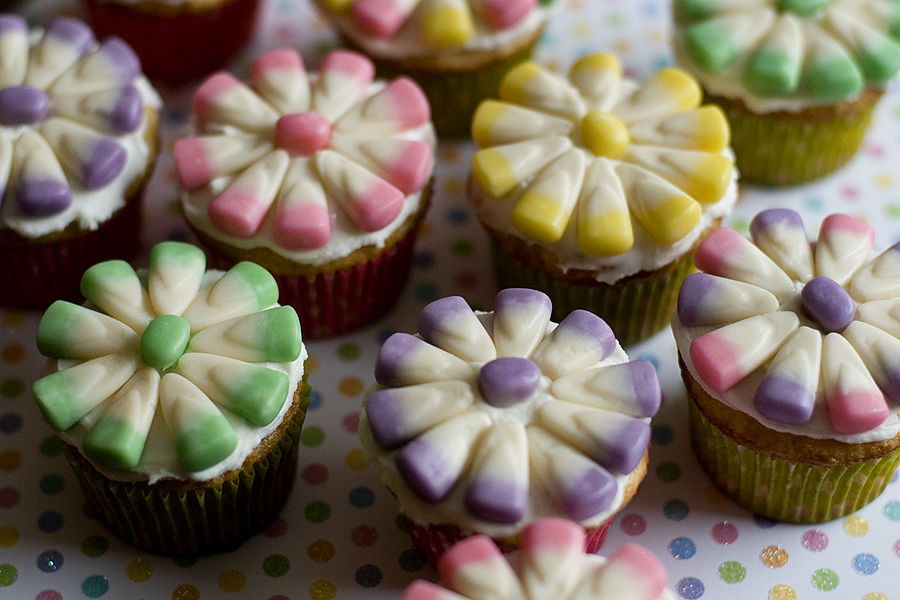 March 20th is the first day of spring! Thank god. I live in the Midwest and couldn't be more sick of winter, so I'm thrilled that spring is now "official". To celebrate, here are some cute flower cupcakes.
1. Make a batch of any cupcakes of your choosing and frost with white frosting (you can use store-bought or homemade buttercream).
2. Top with pastel candy corn (check the Easter candy aisle!).
Simple!