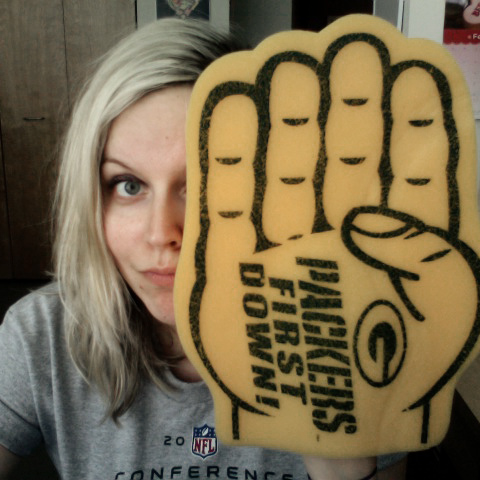 To those that may not know, I'm a huge huge huge NFL football fan — and specifically, a huge Green Bay Packers fan. Imagine my joy and surprise when Green Bay won the Super Bowl on Sunday night. Holy freaking crap on a cracker. It wasn't expected this year — we barely made it into the playoffs. We were a sixth seed wildcard team that somehow managed to beat the Eagles, the Falcons, and the Bears. But we did it! It still hasn't sunk in yet.
I'm proud of Green Bay. I'm proud to be a Wisconsin native. I'm proud to have grown up as a fan of the Packers. I remember being a little girl and spending Sundays at my grandparents' house watching the games (and listening to my grandpa, aunt, and dad scream at the television). I wasn't really into the game as a seven year old, but the Packers and NFL football were a part of my childhood. They are a part of my family.
I kept all of my memorabilia from Super Bowl XXXI – when we beat the Patriots in New Orleans. I have containers full of newspaper clippings, foam fingers (like the one in the picture here!), and even a jar full of dirt from Lambeau Field (I also have a box of Frozen Tundra in our freezer, no joke).
I was a nervous wreck throughout the entire game on Sunday. And let's keep it real here, I would have killed for a tablet of Xanax. But since that wasn't going to happen, I had a few drinks and hoped for the best. I watched the game with my friends here in Madison and we were all screaming with joy at the end. Rick Reilly, a writer for ESPN, posted a great piece about the Pack Mentality — and what it means to be a Green Bay fan. My favorite line: "You root for the Packers in this Super Bowl because every now and then the game needs to have on top the little team nobody can seem to hate."
I'll stop talking about my personal life and love of sports and get on with the yummy party food! As usual, I didn't know the meaning of "restraint". Super Bowl Sunday is not a day to eat healthy — and we estimated that we all probably consumed about 10,000 calories (we like to eat our nervous feelings…).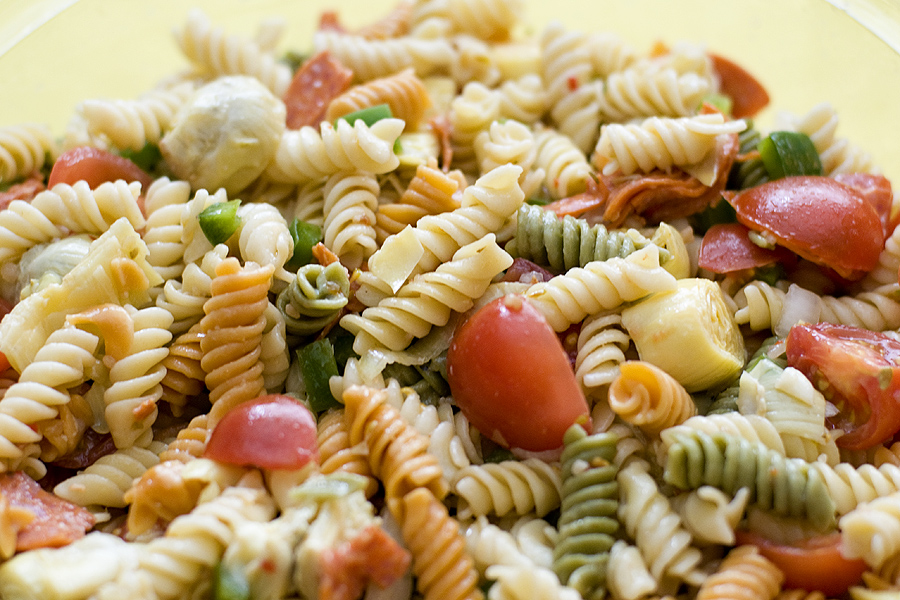 Sugarcrafter's Basic Pasta Salad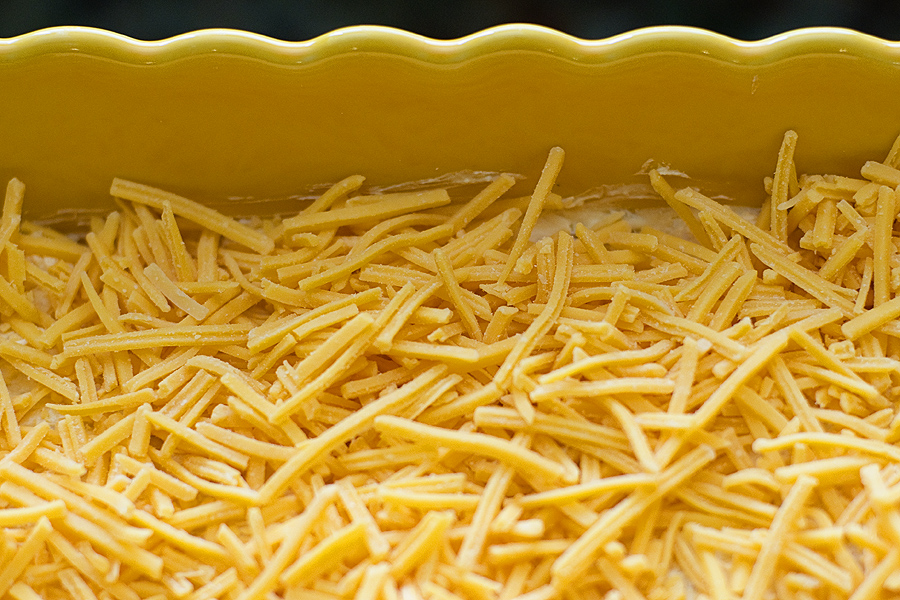 Sugarcrafter's Buffalo Chicken Cheese Dip — all you can see is the cheese in this photo, but I assure you that delicious buffalo chicken dip is lurking beneath!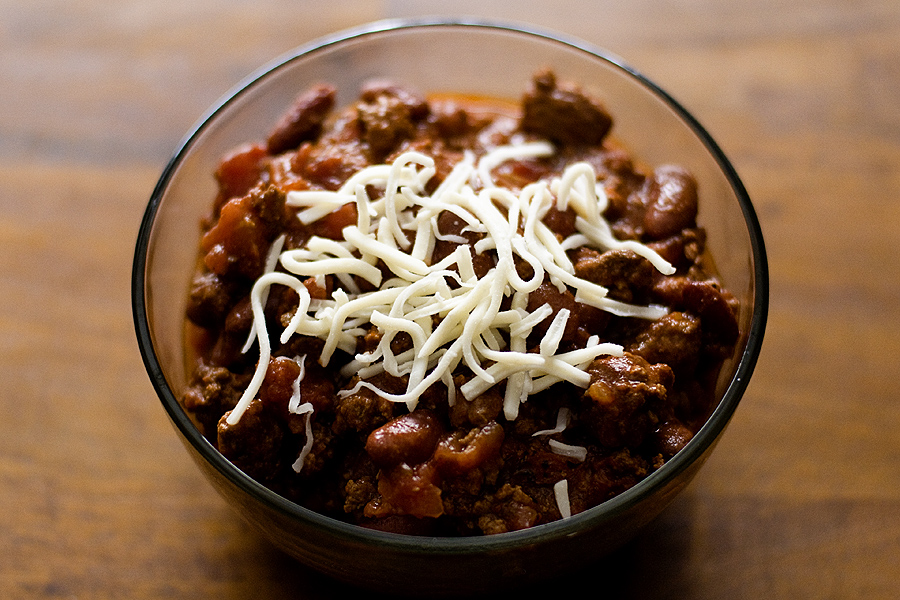 McCormick slow cooker chili — a very simple, easy, and delicious recipe.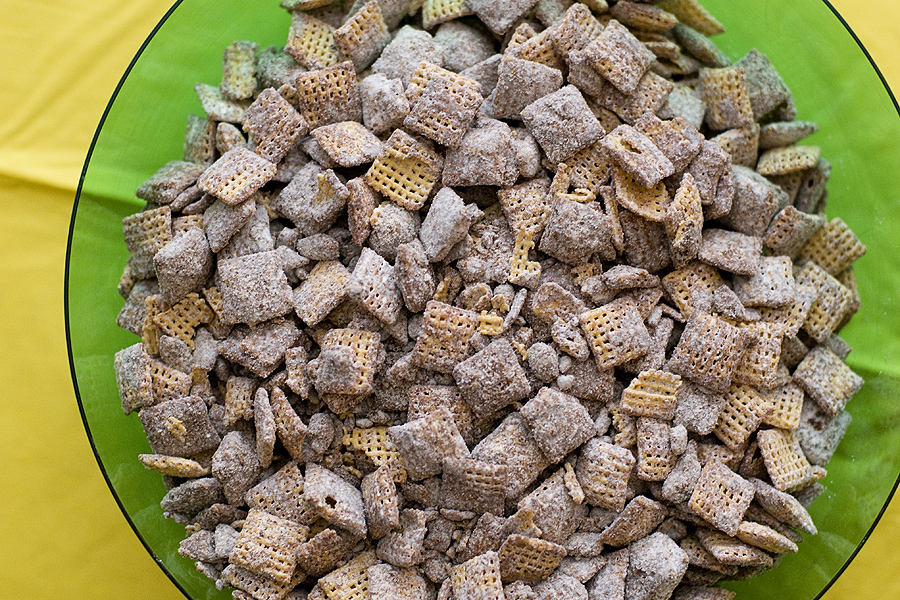 One of my greatest culinary weaknesses in life: Puppy Chow.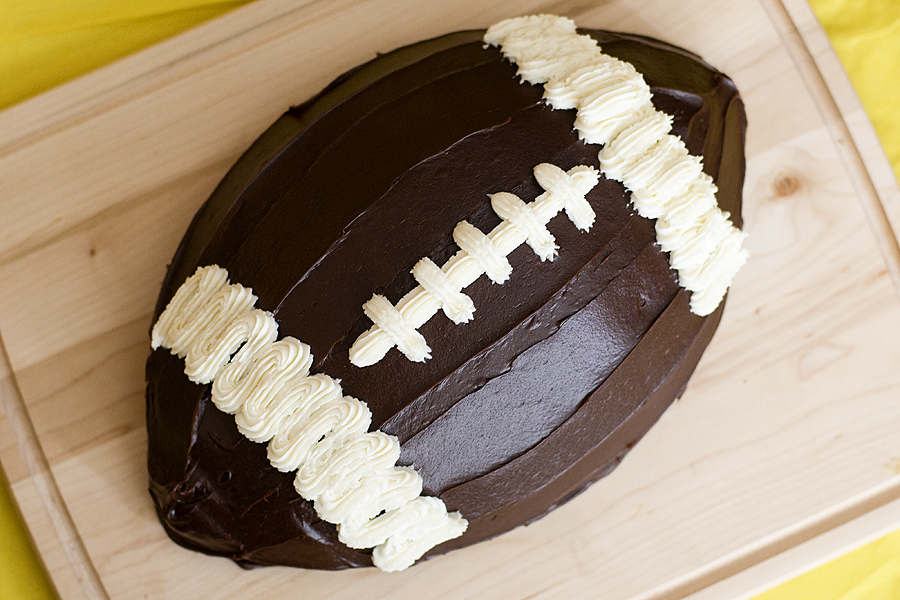 A football cake. I made this using a Wilton football pan — I used boxed chocolate cake mix and homemade buttercream frosting.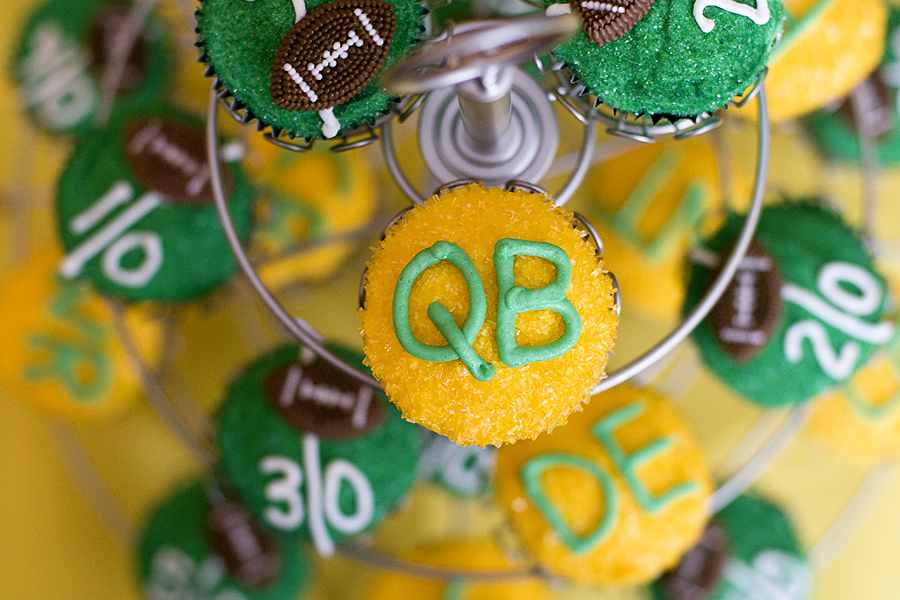 Cupcakes! These were gluten-free boxed mix cupcakes. I decorated some with little sugar footballs and yard line numbers — the others were decorated with football position abbreviations.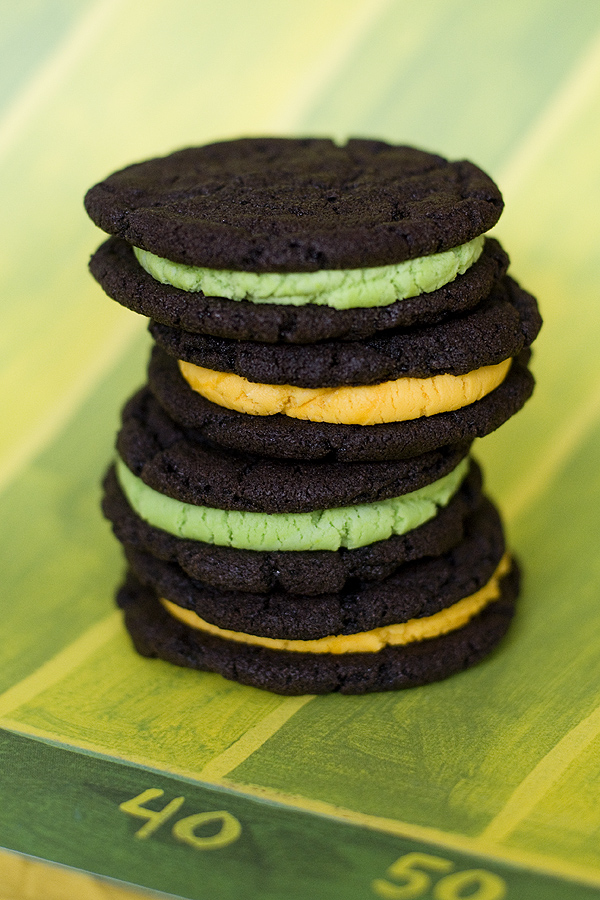 Homemade Oreos. Please, I beg of you, make these. They are a-m-a-z-i-n-g.

And my friend Anne made Jello shots. Keepin' in classy. :)