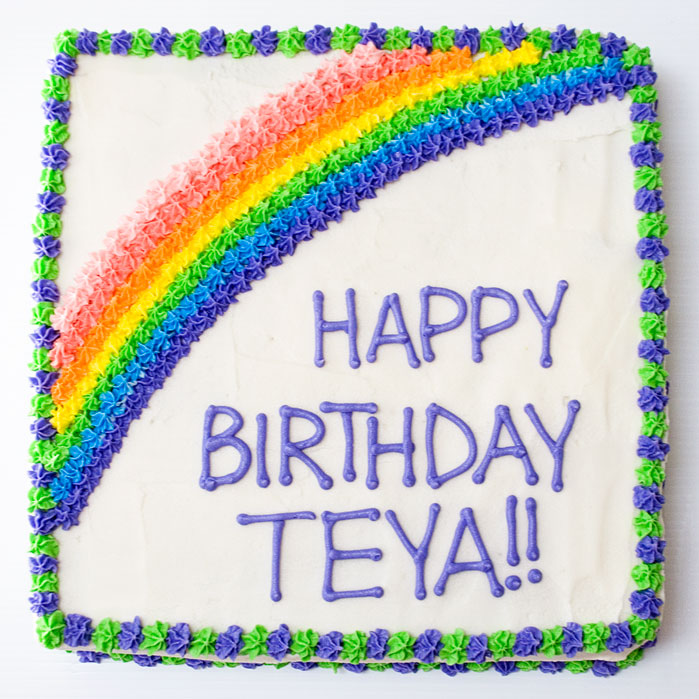 Creating this cake resulted in a comedy of errors. Everything that could go wrong did go wrong. Teya turned two years old earlier this month and she is obsessed with Barney. I foolishly thought that Barney had gone out of style in the late 90s but I was wrong! I couldn't find a Barney cake pan or ANYTHING relating to Barney to help me make a cake. I decided to switch gears and just make a cake with green and purple accents.
I also thought to myself: what design is every little girl guaranteed to like? A RAINBOW! The cake is a 10″ square with two layers of white cake – one was dyed green and the other was dyed purple (I couldn't snap a photo because I wasn't around for the cake cutting).
In addition to not being able to carry out the Barney theme, other steps went wrong as well. One of the cake layers broke in half. My purple fondant was dried out and unusable (I will NEVER buy Wilton fondant again). I lost some of my pastry tips. It was just one thing after another, but I think it turned out to be a pretty cute cake!