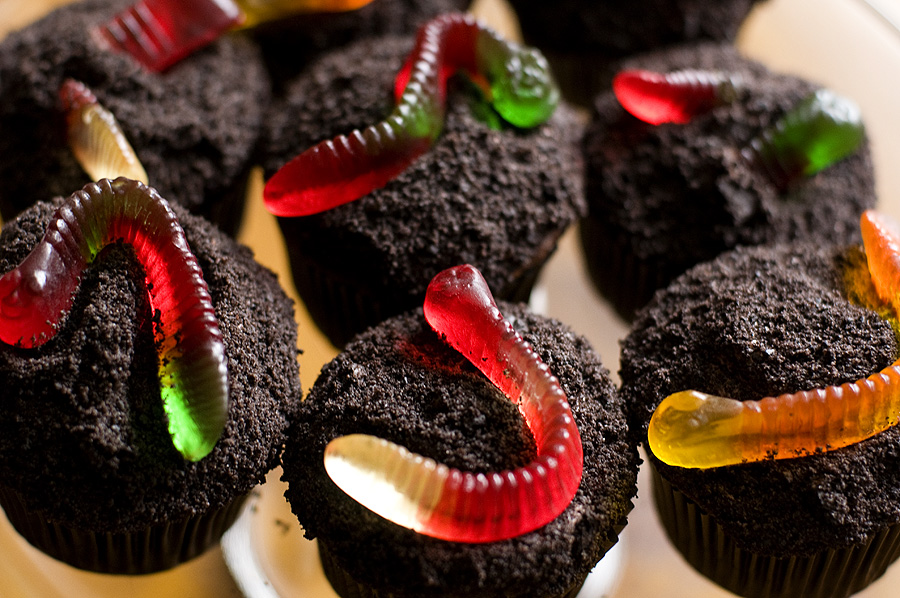 Ahh, springtime. Flowers, rain, green-er grass, and worms! I may be in the minority on this, but I always like seeing the worms come out of the ground after a big rainstorm. If you aren't a fan of real worms, hopefully you like gummy worms. The cupcakes are super simple to make because I went the semi-homemade route.
Worms in the Dirt Cupcakes
Print Recipe
1 box Oreo cookies
1 box chocolate cake mix
1 tub of chocolate frosting
1 bag gummy worms
1. Bake cupcakes according to box directions; frost when cooled.
2. Crush the Oreo cookies in a food processor. Dip the frosted cupcakes into the Oreo crumbs to coat.
3. Place gummy worms on top of the the cupcakes. You can cut some of the worms in half to make it look like they are coming out of the cupcake.