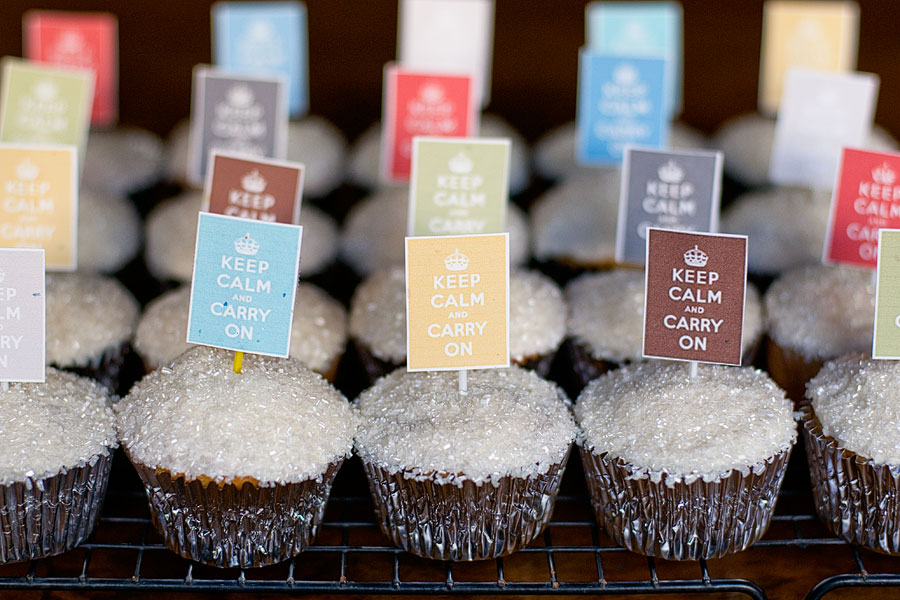 Some friends of mine in Madison are moving to England this month! Their goodbye party was in December and I was asked to make British-themed desserts. I made these cupcakes, as well as a Union Jack cake (which I'll post tomorrow). I decided to do these cupcakes because of the recent popularity of the WWII-era morale-boosting saying released by the British government!
I made 24 white cupcakes, using a box mix. I frosted them with white buttercream frosting and dipped each cupcake into white sugar crystals.
I went online and searched Google Images for the "Keep Calm and Carry On" poster. I found many different colors and resized them in Photoshop to be about 1-inch wide and 1.5-inches tall. I printed them on speckled cardstock and cut them out.
Next step is to attach the mini-poster to a toothpick. I used Scotch tape.
Stick the signs into the cupcakes and you're done!