There isn't much that I like more than lemon. Lemon candy, lemon baked goods, lemonade, you name it, I love LEMON. I also happen to love recipes that have a really small ingredient list. So you can imagine my joy when I found this recipe from MixingBowl.com! They are melt-in-your-mouth good..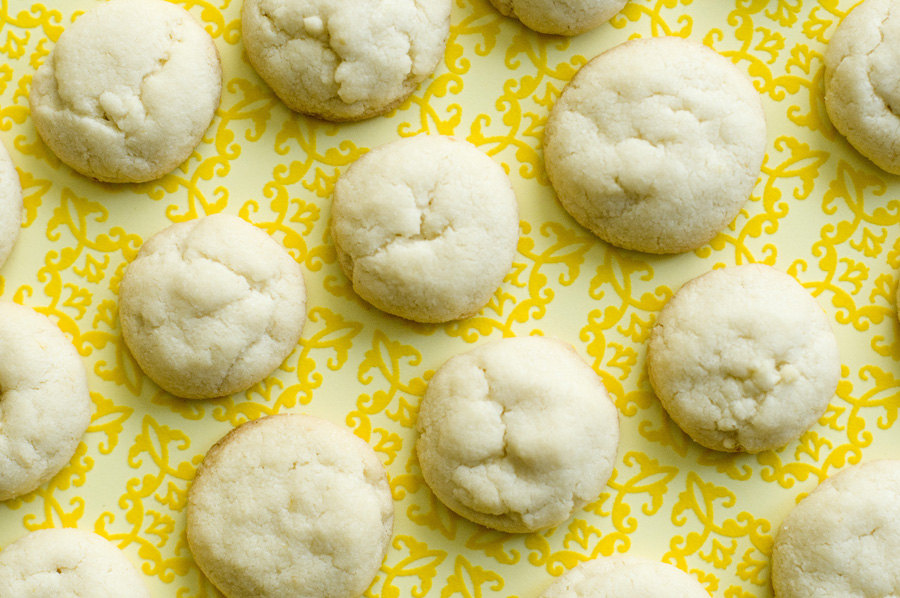 Lemon Butter Cookies
Recipe Source: MixingBowl.com
Print Recipe
1 cup butter, softened
3/4 cup granulated sugar
2 teaspoons finely shredded lemon peel
2 cups all-purpose flour
1. Preheat oven to 350F.
2. In a large mixing bowl, beat butter with an electric mixer on medium speed for 30 seconds. Add granulated sugar; beat until mixture is combined, scraping side of bowl. Beat in lemon peel. Beat in as much of the flour as you can. Stir in the remaining flour.
3. Drop dough by rounded teaspoons 2 inches apart onto an ungreased cookie sheet. Bake for 15 minutes or until edges are light brown. Transfer to a wire rack for cooling.